This 2019, one more time Virkar will participate at the new edition of the National Agricultural Machinery Trade-show who will be held in Lerma (Burgos) on the 1st, 2nd and 3rd of May.
This year the fair, which annually welcomes professionals from the agricultural sector, celebrates the 59th edition.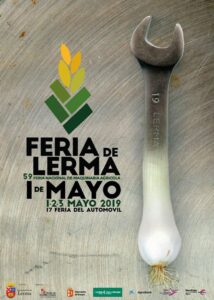 In this edition, Virkar will participate in the event with Euromac Trader  from Burgos (Spain), a garage and an authorized dealer of agricultural machinery, and they both will introduce the seeder for direct seeding Dynamic.